The Paddy English Trophy 2018

Dublin North Region Novice Team of Four Competition

Results

Saturday April 28th, 2018.

1st Catherine Carabine, Trish Gale, Anne Scully ,Patricia Kinsella. (Malahide)

2nd Phil Lynch, Kathleen Briody, Maria Callinan, Catherine Boylan. (St. Anthony's)

3rd/4th Gerald Preteau, Doris Broderlin, Colette Murphy, Aileen Hanratty. (Donabate)

3rd/4th Noel Hughes, Pat Henebry, Celine Brosnan, Anthony McMaclin. (Malahide)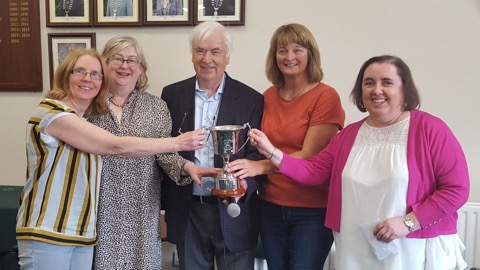 Patricia Kinsella, Anne Scully, Paddy English, Trish Gale and Catherine Carabine.