Round 6 Update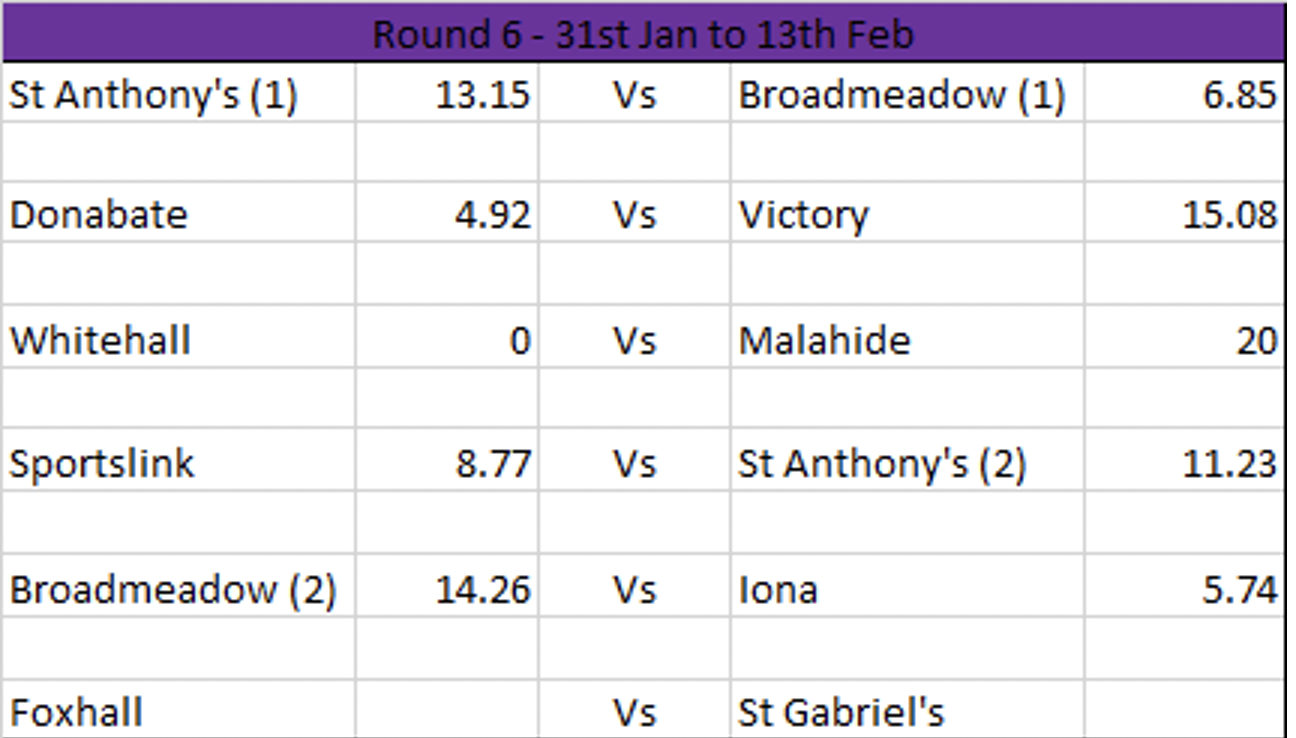 The match between Foxhall and St Gabriel's is outstanding due to a mix up in the schedule, but we expect it to be completed in the next two weeks. All other games are now complete and round 7 has already started, so time for our Round 6 update.
We now have five teams with five wins and one loss, but there are 32 VP's between 1
st
and 5
th
place. The highlight of the round was the top of the table clash between Donabate and Victory. Donabate's Doris Bruederlin was worried going into the match and she was right to be, as victory was with Victory (I love saying that!) by 15.08 to 4.92 VP's. This win has put a bit of a dent in Donabate's lead, but they still retain first place by over 14 VP's. The scores on all the boards were very tight which reflected the competitive nature of the match. However, there was one board which was instrumental in Victory winning the match. I have set out the bidding below: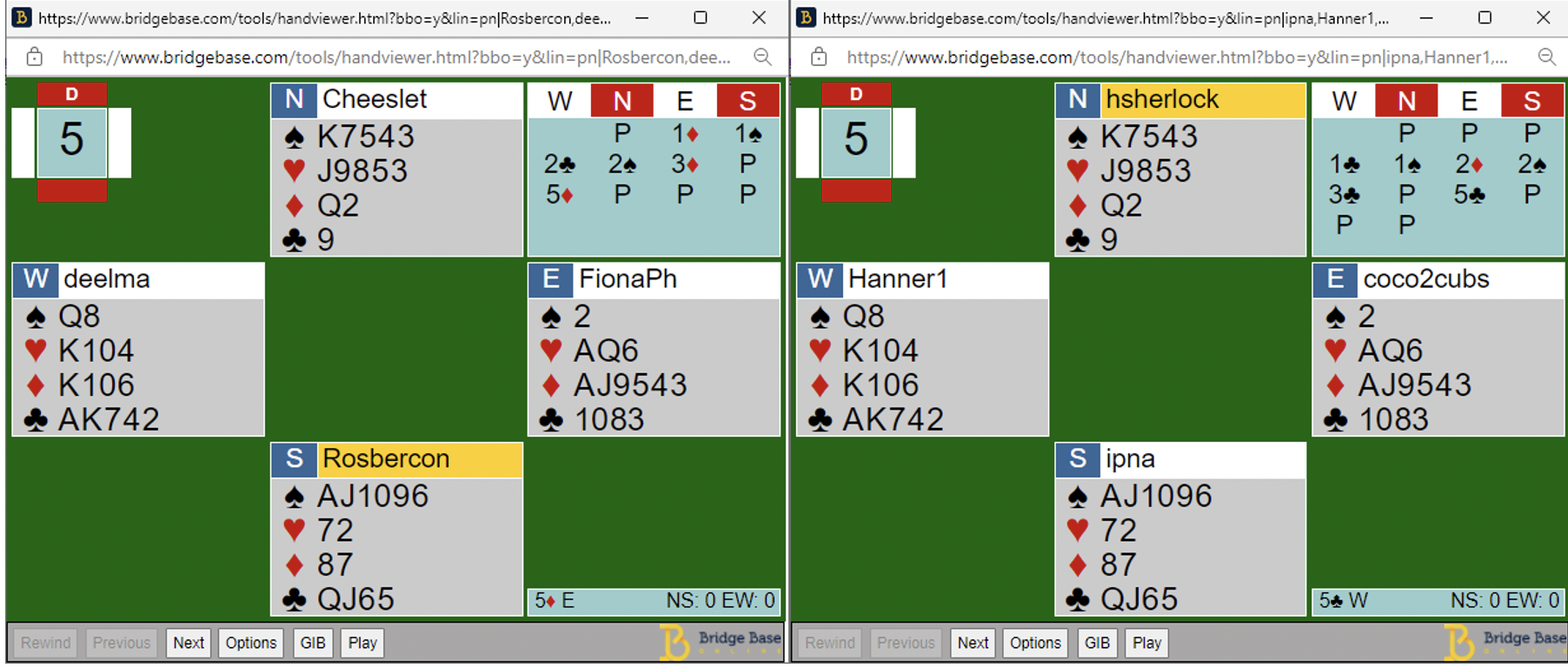 On one table Victory's Fiona Phelan in the East seat opens 1 diamond. While she only holds 11 High Card Points, she has 6 diamonds and a spade singleton and she is non vul, it makes perfect sense to open with this holding and her diamonds are strong enough to rebid at the 3 level and when she does, Mary Deeley is very happy to put her into 5 diamonds and with only a spade and a club loser, the contract makes. On the other table Donabate's Colette Murphy chooses not to open with the East hand. Her partner Aileen Hanratty opens 1 club with the west hand, and while Colette shows her diamonds by bidding 2 diamonds, when Aileen rebids her clubs at the 3 level, Colette is very happy to bid 5 clubs because it is clear that they have a fit. Unfortunately for them the clubs split 4/1 and the contract goes down 1 – a swing of 20 IMPS to Victory and the match. This again shows the beauty of bridge, both bidding sequences were absolutely correct, but the bridge gods favoured Victory with the 4/1 club split. It does tighten the top of the leader board, which is great for the competition and all the other clubs.
The other big win of the round was in the Malahide/Whitehall match, where Malahide took the full 20 VP's and moved up one place to 6
th
. Both St Anthony's teams won their matches. Vanessa Timon's team got the better of Liz Butler's Broadmeadows team by 13.15/6.85, while Mary Hynes's team had a much tighter match with Sportslink, winning 11.23/8.77. This leaves Vanessa's team 5 VP's ahead of Mary's in 4
th
and 5
th
place. This sets them up for an exciting local derby in round 7. In the other 6
th
round match Clare O'Neill's Broadmeadows team defeated Iona by 14.26/5.74.
The result of all of this is that the positions of the top 5 teams remains unchanged from Round 5 to Round 6. We still have 5 rounds to go, so it is still all to play for.