Penultimate Update

So here we are after 5 months of team bridge, 57 matches, 1,140 hands of bridge, 59,280 cards perused and played and now we are down to the last 9 matches (3 outstanding from previous rounds and the final 6 matches from the final round) and it is really down to the last round to see who will be our Kirwan League Champions for 2021/2022. Only one VP separates Clare O'Neill's Broadmeadow team from Doris Bruederlin's Donabate team. We could end up with three teams within a point of each other if Mary Hynes's St Anthony's manage a big win in their outstanding Round 9 match against St Gabriel's. Victory, Malahide and Vanessa Timon's St Anthony's team are also in with a shot of winning the league, but would need a lot of results to go their way.
The results of Rounds 9 and 10 were as follows:




And the current League position is as follows: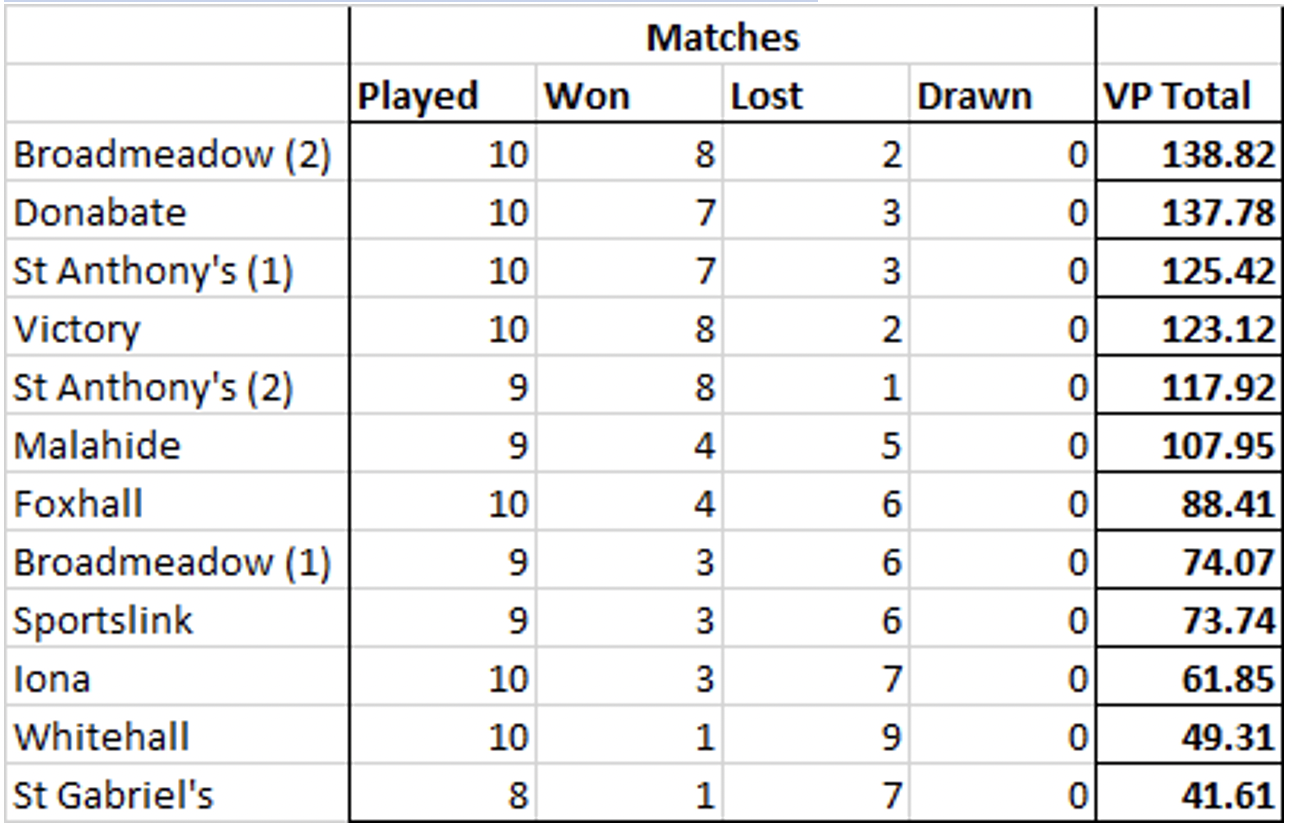 I am not going to dwell on how we have got to here except to say that Clare O'Neill's Broadmeadow team have had two superb wins in rounds 9 and 10 over their immediate rivals, beating Donabate by 18.82 to 1.18 in Round 9 and Vanessa Timon's St Anthony's team by 13.9 to 6.1 in Round 10, which as catapulted them to the top of the league.
So, what have we got in store in round 11?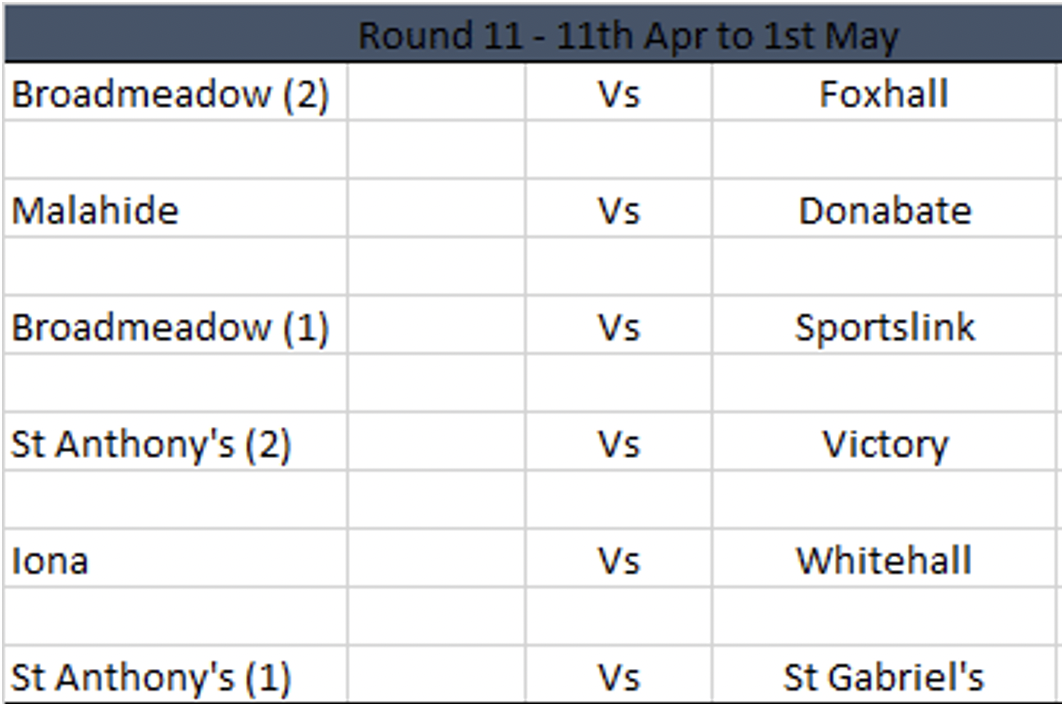 Clare O'Neill's Broadmeadow's last match is against Foxhall. Foxhall had a really good win over Victory in Round 9, but then were well beaten by Donabate in Round 10. It all depends on which Foxhall team turns up on the night, but this will be quite a challenge for Broadmeadows.
Donabate come face to face with the team from over the estuary, Malahide (in fact the Broadmeadow River separates them from each other). Malahide has an outstanding match from round 10 against, would you believe it, the other Broadmeadow team lead by Liz Butler. A win against Liz's team would make this final match really interesting, offering Malahide the opportunity to overhaul Donabate.
The match between Mary Hynes's St Anthony's team and Victory is a humdinger especially if St Anthony's beat St Gabriel's in their outstanding match. A win for either team and a favourable set of results in the other matches could see either of the teams being crowned league winners.
Vanessa Timon's St Anthony's team have their final match against St Gabriel's. Again, a win here and a favourable set of results in the other matches could see them being crowned league winners.
Lest we forget, we are also looking for the best Novice team. The teams are the two Broadmeadow teams, Iona and Sportslink. Clare O'Neill's Broadmeadow team has this wrapped up, but the runner up position is still up for grabs so this makes for interesting matches for the other three teams.
Round 11 is scheduled to complete by the 1
st
May, but if teams need additional time to complete their matches that is not a problem. Just let me know.
Please put the 21
st
May into your diaries as we plan to have a gala online team match for all our Kirwan League teams. If you have subs that would like to play, let me know and I will match them up with subs from another team for you.
The very best of luck to you all in the last set of matches and really well done for staying the course and making this a really exciting competition.
Dan